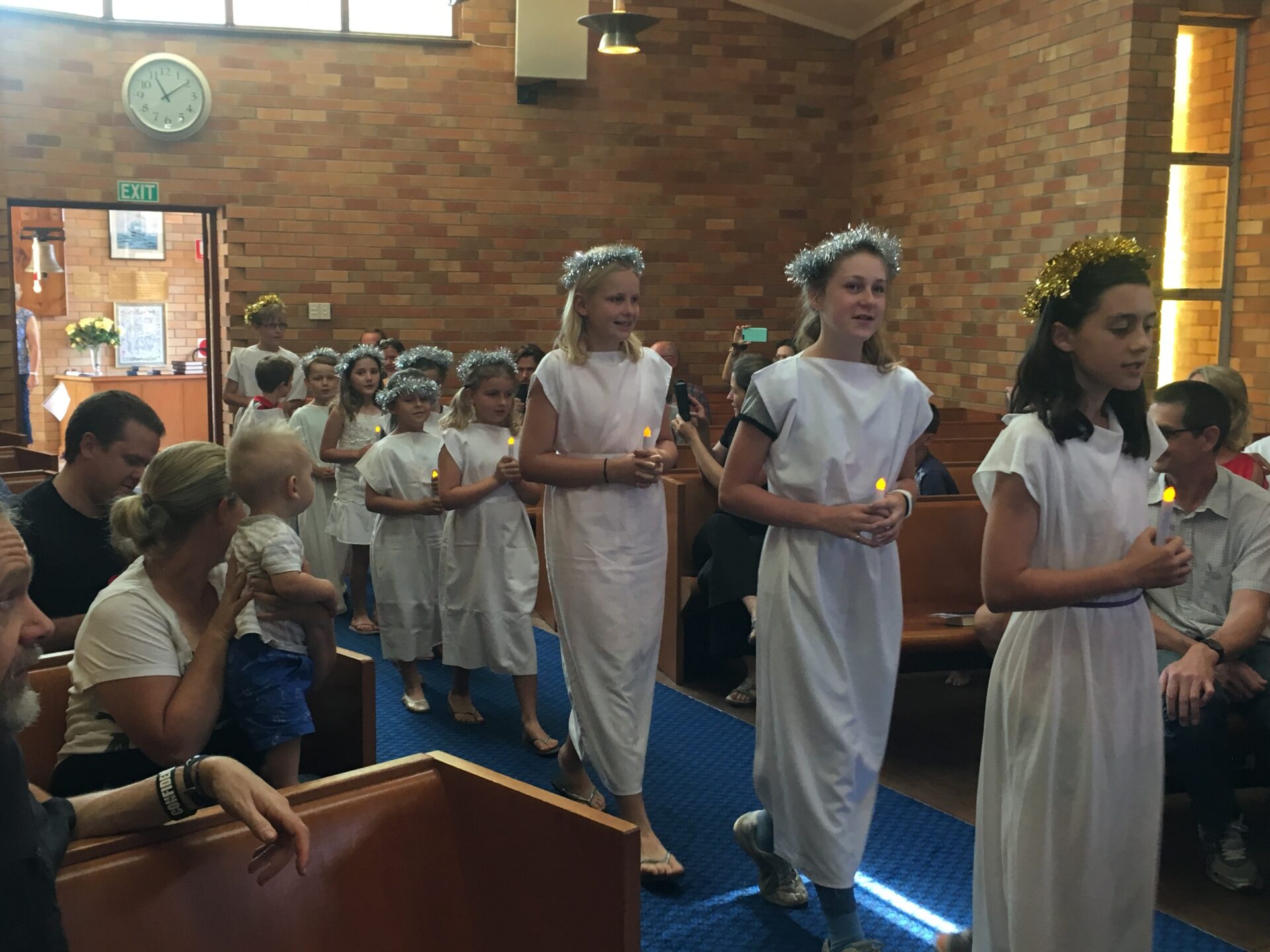 Christmas for kids in Sydney
Come to a Christmas for kids.
First we have a Christmas service in the church where we will sing 'A Child is born in Bethlehem' and hear the story about Christmas night.
During the service some of the children will do a "Lucia Parade" singing the "light" song
After the service we have a Christmas get together in the hall where we walk around the Christmas tree, sing songs and maybe we might be able to see Santa Clause.