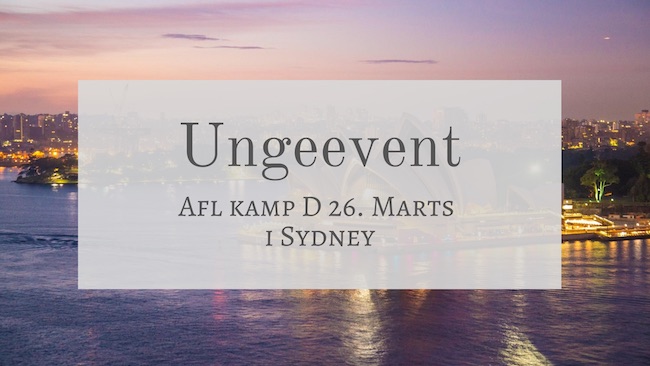 AFL-game at Sydney Cricket Grounds
Join us when we gather together with other young Danes – to see a local AFL GAME in Sydney.
Sunday March 26, the Sydney Swans will play against Hawtorn on Sydney Cricket Ground.
Get more info and sign up by contacting Anna either at messenger or via email on info@danishchurch.org.au.
The game starts at 1pm and we meet at Gate E 12.30 at the Sydney Cricket Grounds.