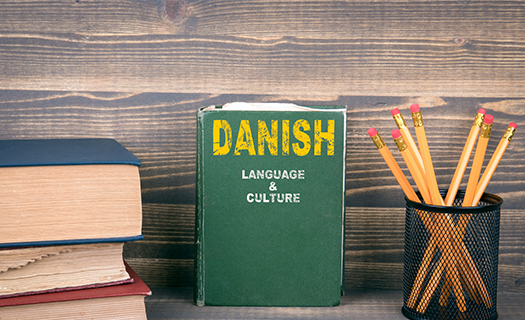 Danish for Adults
DANISH FOR ADULTS ONLINE
Teaching for adults continues. Lessons are held every Monday, Wednesday and Thursday evening via Skype.
We have three levels, Beginner,  Advanced &  Intermediate.
Danish lessons for adults is a language program developed over a number of years specially to teach Danish to English speaking adults. In addition to language skills, the course aims to give a taste of Danish culture, including manners, lifestyle, traditions, history and the arts. The course therefore relies on authentic Danish texts rather than Danish language textbooks. This also enables a fair degree of personalisation of the course content in relation to individual needs or areas of special interest for the students in a class. Initial emphasis is on developing correct pronunciation and learning to recognise the Danish sounds in their various forms as well as learning basic vocabulary relating to numbers, colours, shapes, time (clock and dates), and geographical locations in Europe. The structure of everyday language is initially learnt through reading/translating and making simple conversations. Children's stories, rhymes and jokes are used at this early stage leading onto texts containing simple information from current Danish television, Danish websites and Danish literature and film. Most lessons will include a session on formal grammar as well as practicing oral skills and vocabulary building. The emphasis in set homework is to build vocabulary and learn language structure as well as developing skills in reading and writing Danish.
For information regarding enrollment and payment please contact The Danish Church on email info@danishchurch.org.au
We look forward to seeing you.